Therapy takes you from where you are now and helps you go back and figure out how you got there. With executive coaching, it's really about where you are right now and where you ultimately want to be. It's about taking you from the place where you find yourself, help you to articulate and get clear about where you want to go, and then give you the tools to get there.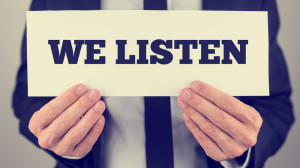 1.  Executive Coaching Does NOT Fix Broken Executives:  While some executives need extra work to improve their performance, a lot of executives are growing in their leadership capabilities with the help of a coach.  Why is it so effective?  Christine Turner's research in the Ivey Business Journal indicates that executives improve through guided and focused one on one attention with a coach.  Turner says:
The executives said the most significant benefit was the individualized attention they received from their coaches. Add to this the fact that executive coaching takes place over an extended period of time and it becomes a great way to acquire and ingrain new skills.
2.  Executive Coaching is NOT Therapy:  The thought of lying on a couch and talking to someone who is not looking at us and answering questions like, "And how does that make you feel?" is terrifying to most executives.  Coaching is not about dealing with issues in a person's past necessarily.  Coaches are focused on present performance and getting the most out of a leader.  Executive coaching may feel a bit like therapy when their coach exposes blind spots in leadership areas.   The pain is momentary because it serves as a learning experience.  The executive is coached to develop new skills to handle specific performance issues.  Sometimes, everyone but the executive can see what is happening to the morale of a team (or whatever issue is looming to hold back progress) — it takes "outside eyes" to help the executive adjust and begin to increase effectiveness again.  More than anything, executive coaching is an opportunity to learn.  Thomas J. Ucko describes the process:
Executive coaching is a structured process that starts with feedback about the executive's leadership behaviors, and involves the executive in determining goals for more useful behaviors and in designing a plan for achieving these goals
3.  Coaching Gets Results:  Although Executive coaching is not a magic bullet, nor a quick fix, many executives are experiencing the positive results of it.  The Sherpacoaching 2014 report claims:
Coaches in the business for 2 years or less report results as 51% good, 49% excellent. Veteran coaches, those in business 15 years or more, see 23% of coaching as producing good results, and 76% of coaching arriving at excellent outcomes.
Executive Coaching is growing in popularity because it is helping executives increase their effectiveness as leaders.  Not only are the executives benefiting, but so are their companies and direct reports.  It makes sense to invest in Executive Coaching to multiple the effectiveness of an organization.
Contact Us to give you the tools to take you where you want to be.